Big claim, but here's the backup: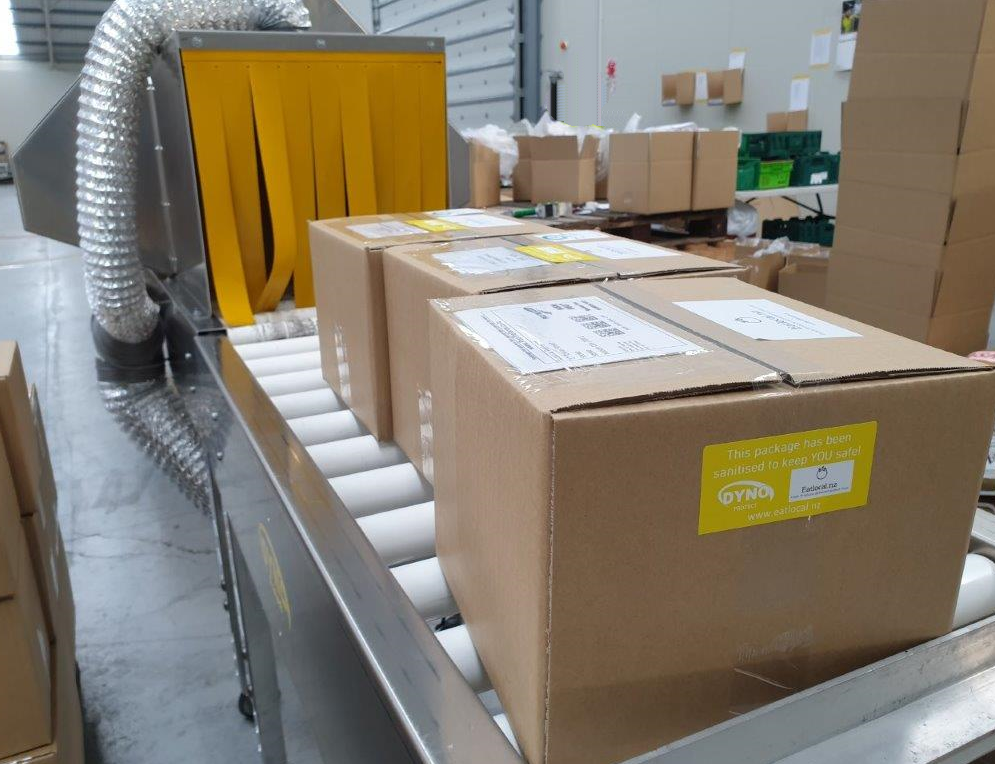 Dyno NZ contracted us to provide the automation controls for their new MarketSafe Sanitizing Tunnel. [Download the Brochure]
The MarketSafe Sanitizing Tunnel sprays dispatch cartons with sanitizer as they leave or enter a warehouse. This means the parcels cannot transmit COVID19 from person to person or place to place!
We're so pleased to have been part of this. It's great to be part of a solutions-based industry!
See Dyno's writeup here.